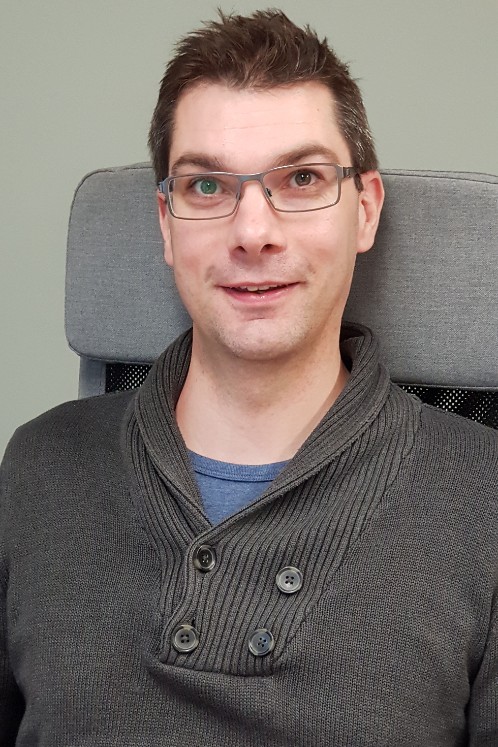 Interview with Magnus
Started MM:
MM started as a hobby business and private company at the garage in 2009, now my wife Veronica Lindroos and I run the company together.
I like to brew a:
I prefer to brew beer with good "drinkability". They should be quite easy to drink, but still with some bitterness, I do not like beer that are too sweet or sour beer.
If I were a beer, I would be a (and why):
I would be a pale ale with good drinkability that´s a croud pleaser with heavy foam. I like talking to people and it seems like most people like to talk to me, but sometimes it seems like I have a beer foam in my head after a day on the phone and different meetings.
My leisure interests: My only real leisure is beer and beer brewing. I also like to travel if I can travel where it is hot and there is cold beer.

Describe your duties at MM: I am CEO of MaltMagnus AB. I have done everything from weighing up and crushing malt, packing hops etc. to accounting, billing and purchasing because I started MaltMagnus as a one-man company.
At the moment, I work with product development, lead the company in the right direction, staff issues, finance and accounting. Because we own our own properties, I am also a Property Manager and also care for the farm.
Which task do you like best: I'm doing well with all my duties, the problem is just to make time available. I like to sit with accounting and keep an eye on the economy, but at the same time it can be fun to get into the storage and wander around the malt sacks for a while. The best thing is to start new projects, it is also the most time-consuming thing to do.

What has changed since you started MM: It has been the best time of my life to start up and run MM, it´s all about the journey you're on to make a (great) company. To see the development from a one-man company at a hobby level to a smaller industry with a bunch of employees. One can say that everything has changed since I started the company myself. The only thing we do in the same way since when I started out is the weighing up and crushing of malt. Although the malt varieties we now store have become significantly more and we have the help of elevated and lowered tables and a more efficient crushing machine. We are constantly developing, the webshop grows and develope with us, with new features and the product range. You never get "done" when you run a business, the focus is on taking one project at a time and to final goals.

What did you work with before: Previously I have been a Truck Driver for 16 years, starting my own business is the best I've done!

What product do you want to highlight from our sortiment: The products I'm most proud of are of course our own products, our Beer Kits, the crushing and the packing of malt according to the customer's wishes, the packing of hops, printing on capsules, all of the things we do here on MaltMagnus. The product that makes the most of beer brewing (in addition to getting the malt ready and crushed) is Camurri Brauer, which has opened a new fast and easy way to brew beer. We work closely with Camurri Industries and participate in the development of new products. Did you know, for example that the CB23, CB200 and CB400 are productions ordered by us at MaltMagnus but manufactured by Camurri Industries? We also have a saying on every new beer equipment they´re making.