Din order - Så hanteras den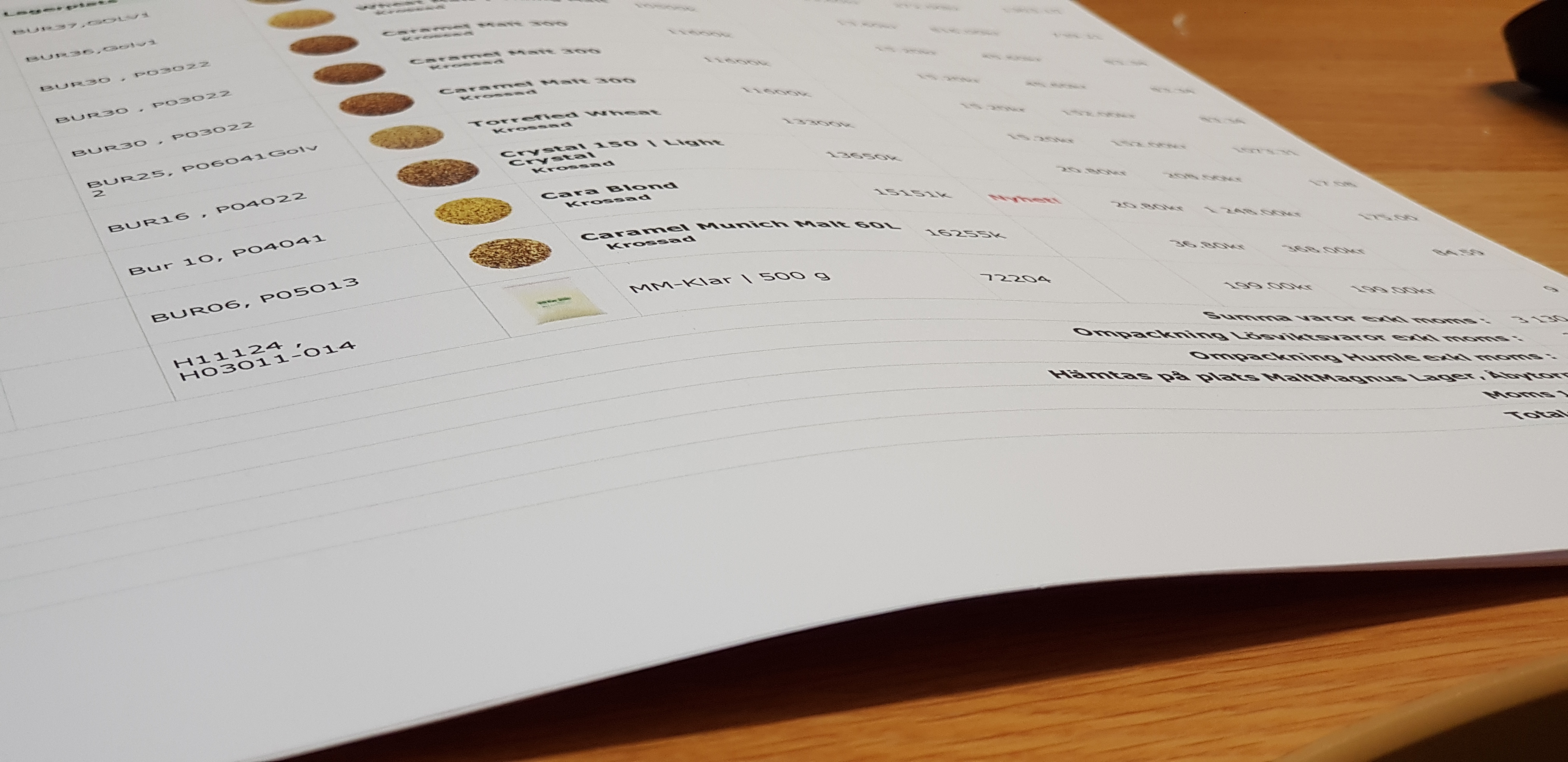 1.
We receive and print your order for handling in turn. If you have added our service "MM Express" before 10 AM your order will get the VIP treatment and will go ahead before all other orders in the queue.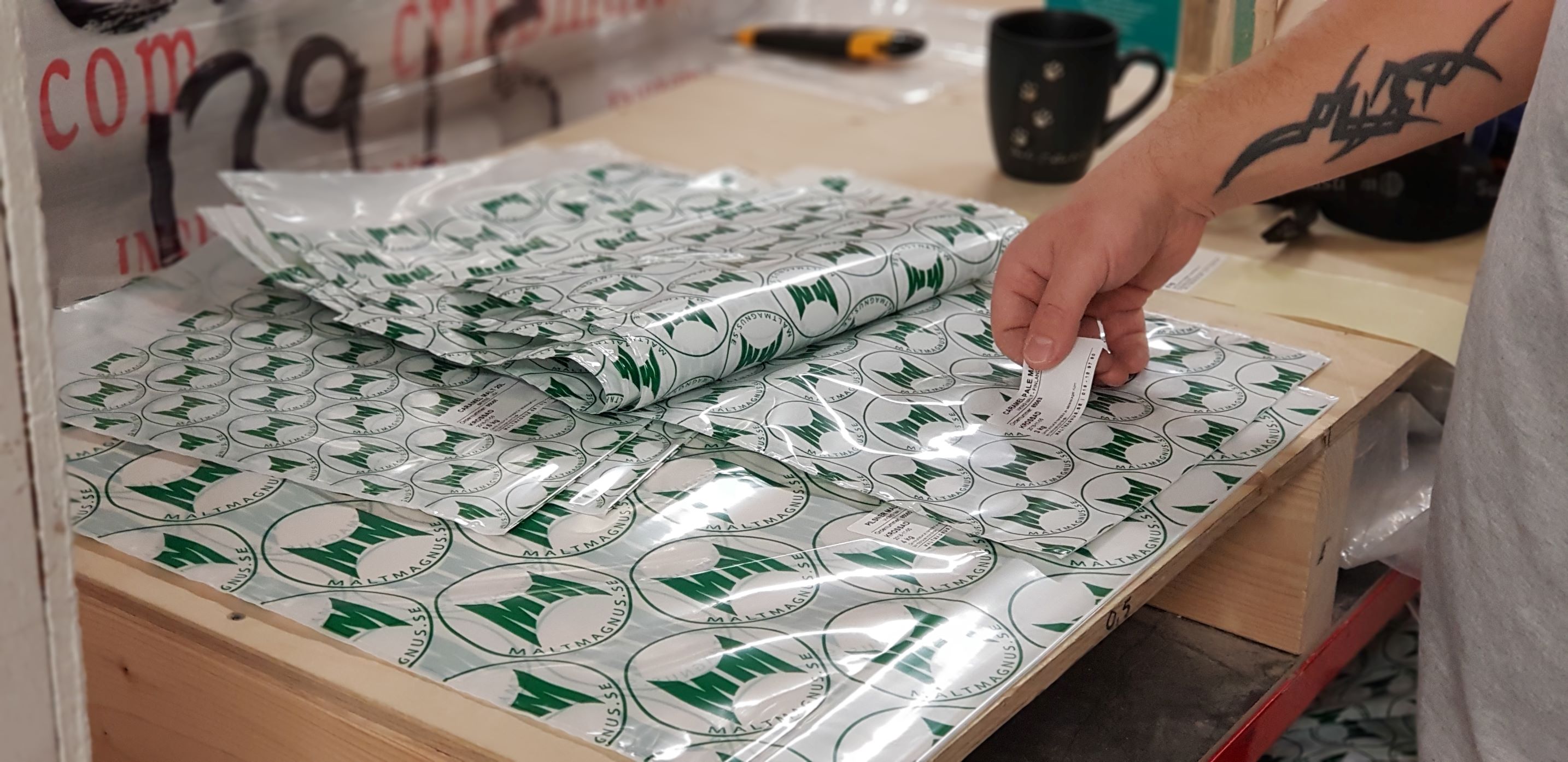 2.
We list up bags of different sizes along with 3-5 orders at a time.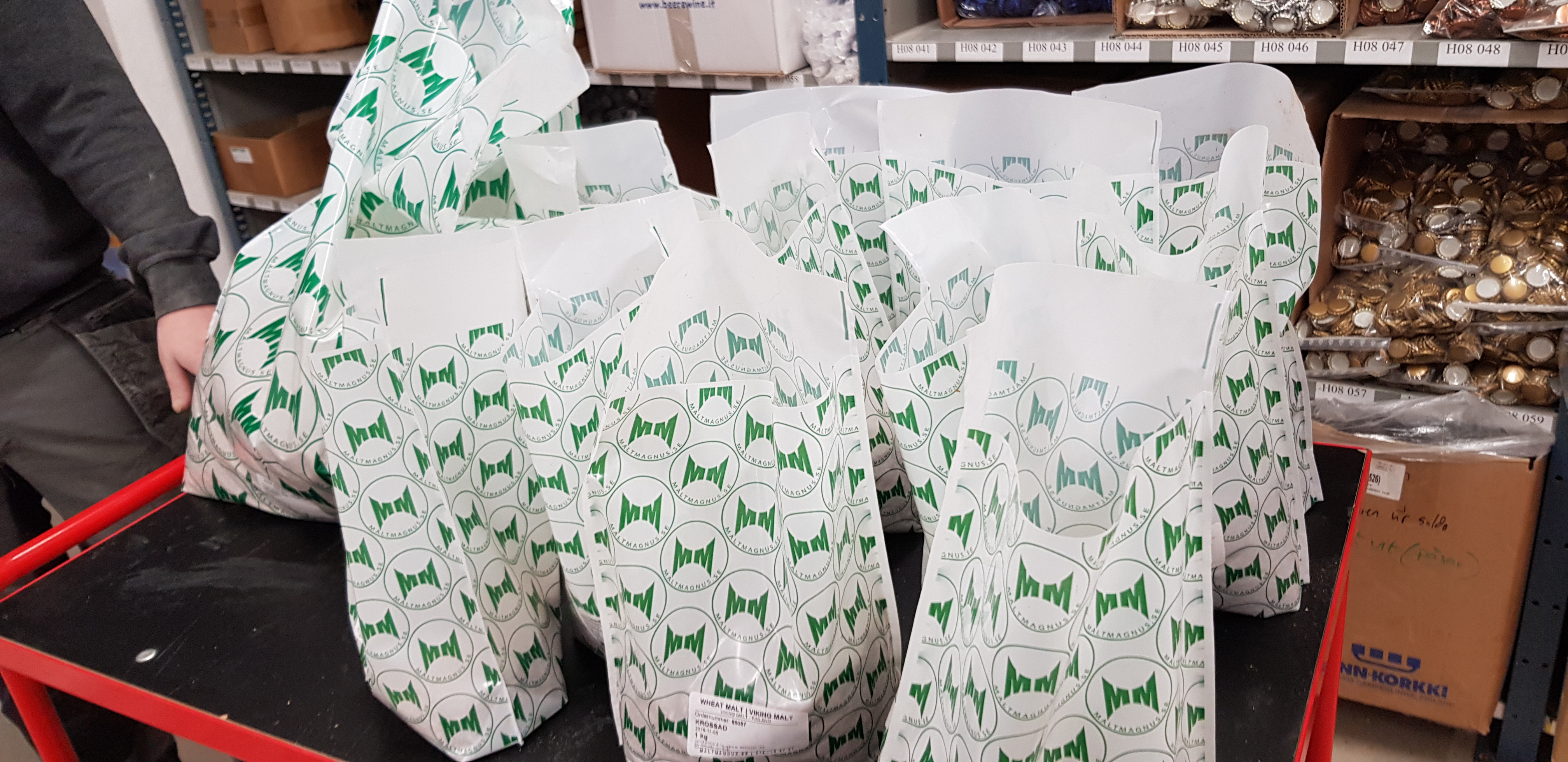 3.
We weigh the malt in exact measurements after your order.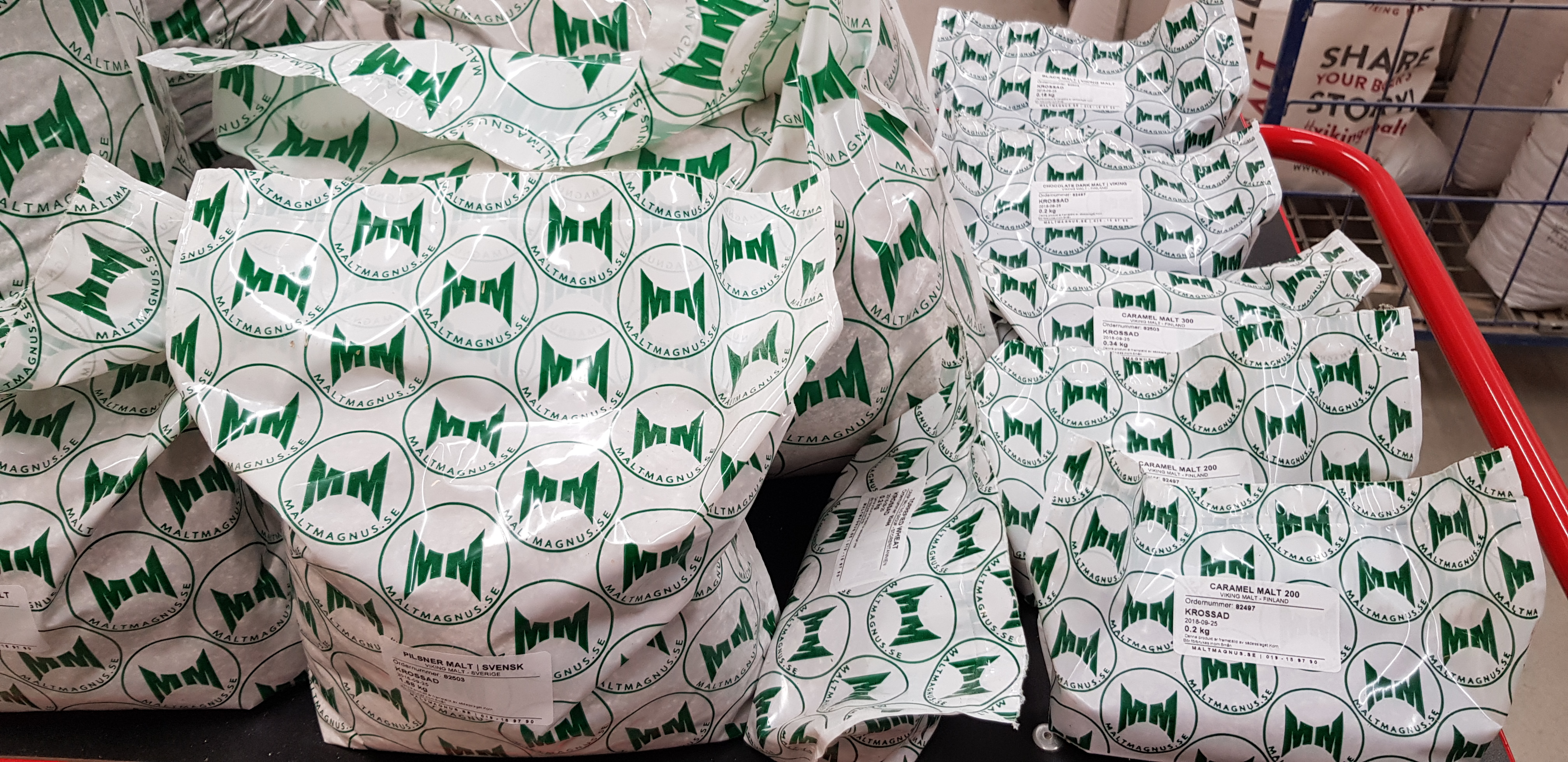 4.
Malt to be crushed (choose between whole, crushed or double-crushed malt) is taken into the crushing room. Here we brush thoroughly when we replace the malting in the crush to avoid mixing different varieties.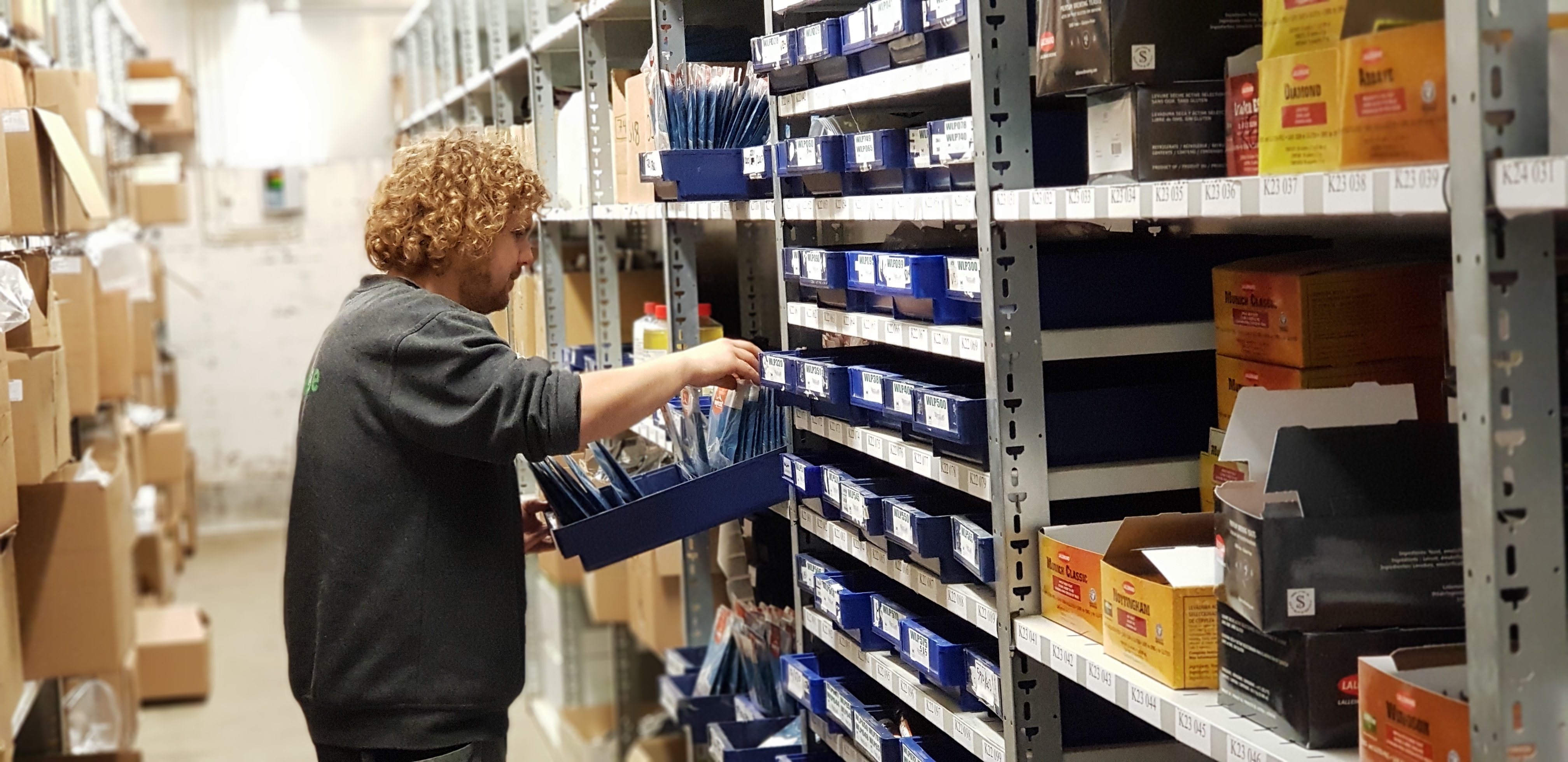 5.
After we close the bags we pick up yeast and hops in the fridge for your order.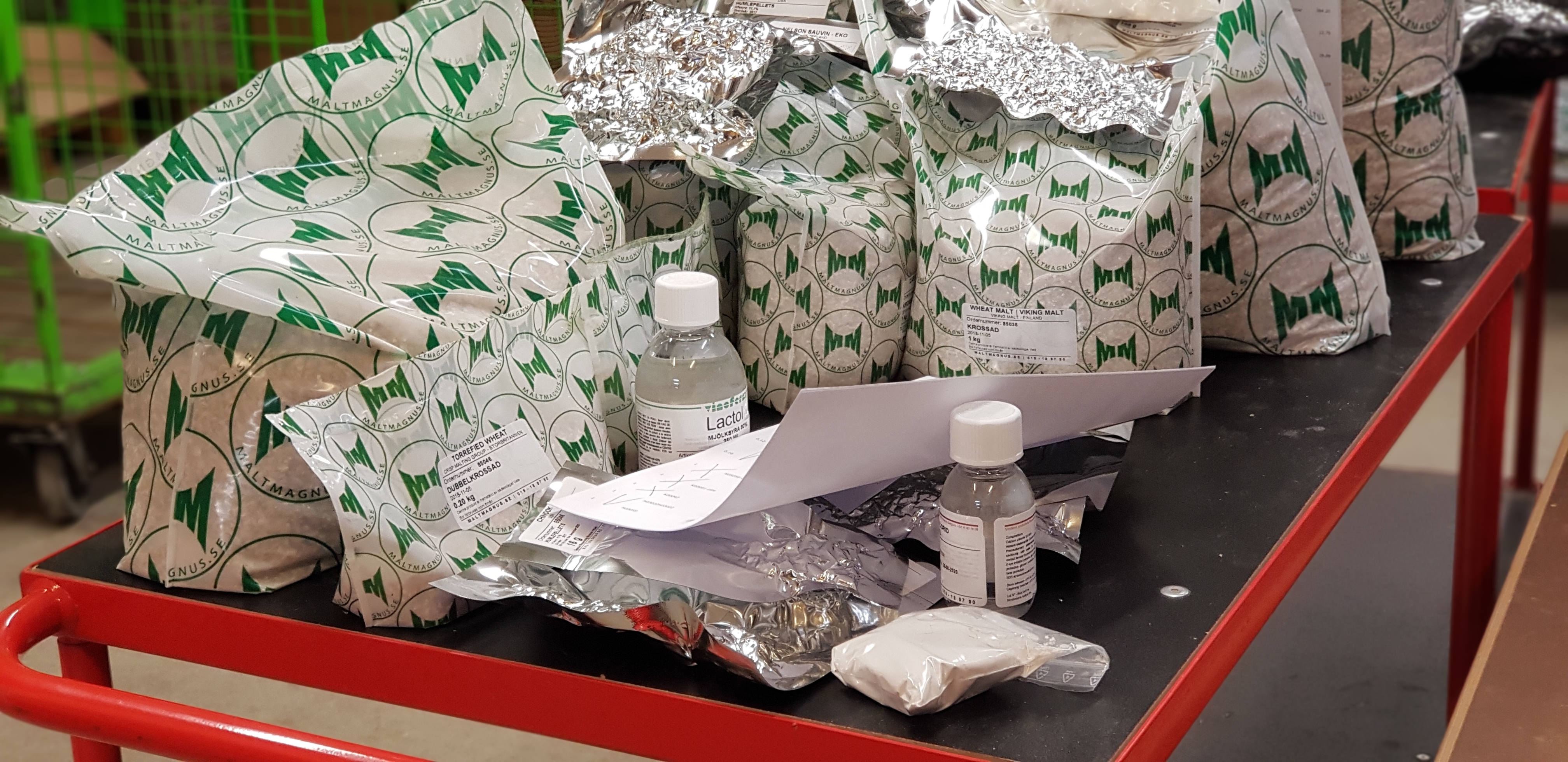 6.
We pick up all items for your order.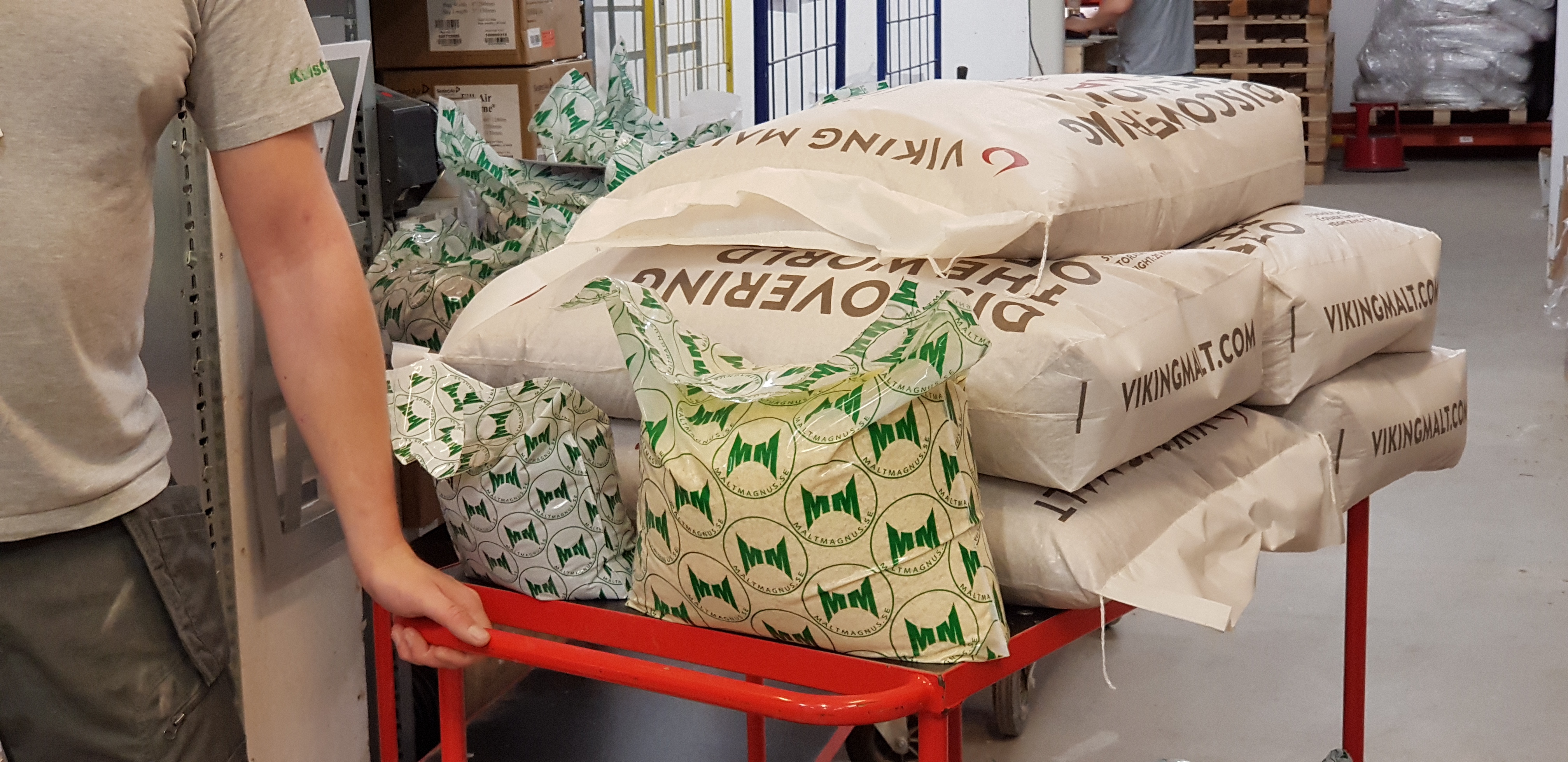 7.
Your order is processed on a packing cart that runs to the packing stations.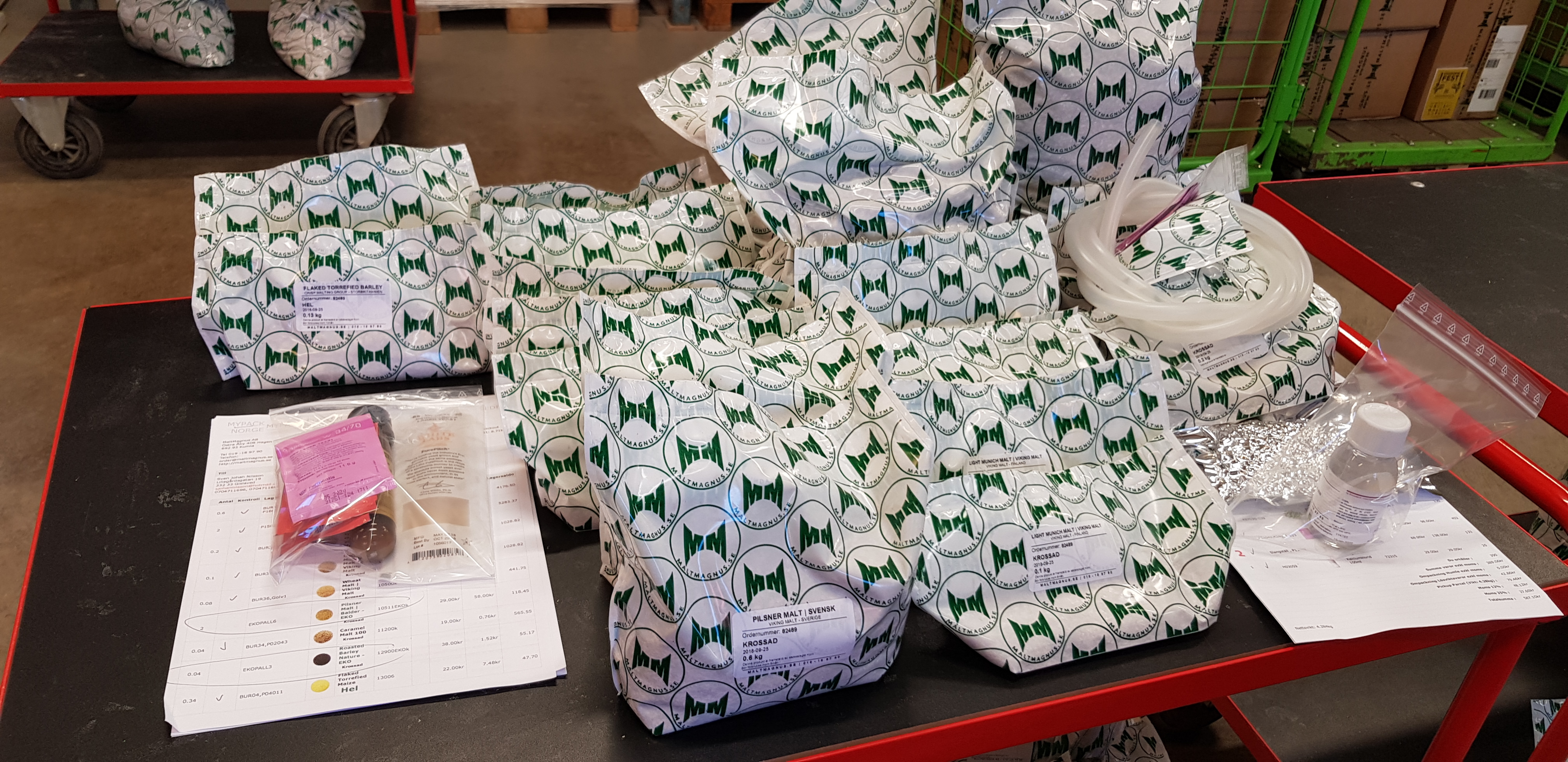 8.
We check out and triple check that we have received all your goods properly before we pack together for shipping.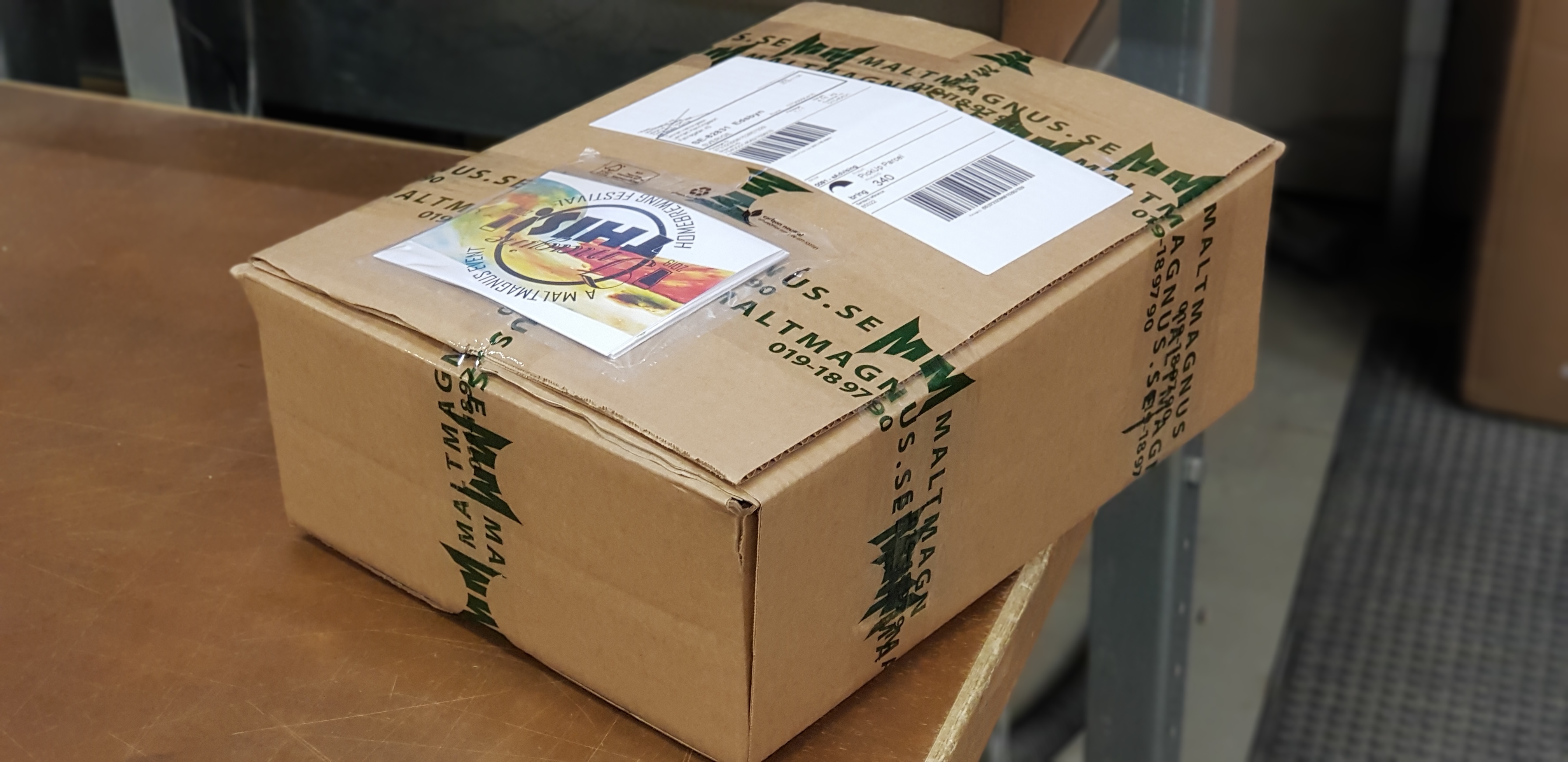 9.
The freight is booked and picked up by PostNord (every workday). If you have chosen "pick up at store" we will now contact you. You can pick up your order 24/7 with us in our self service room.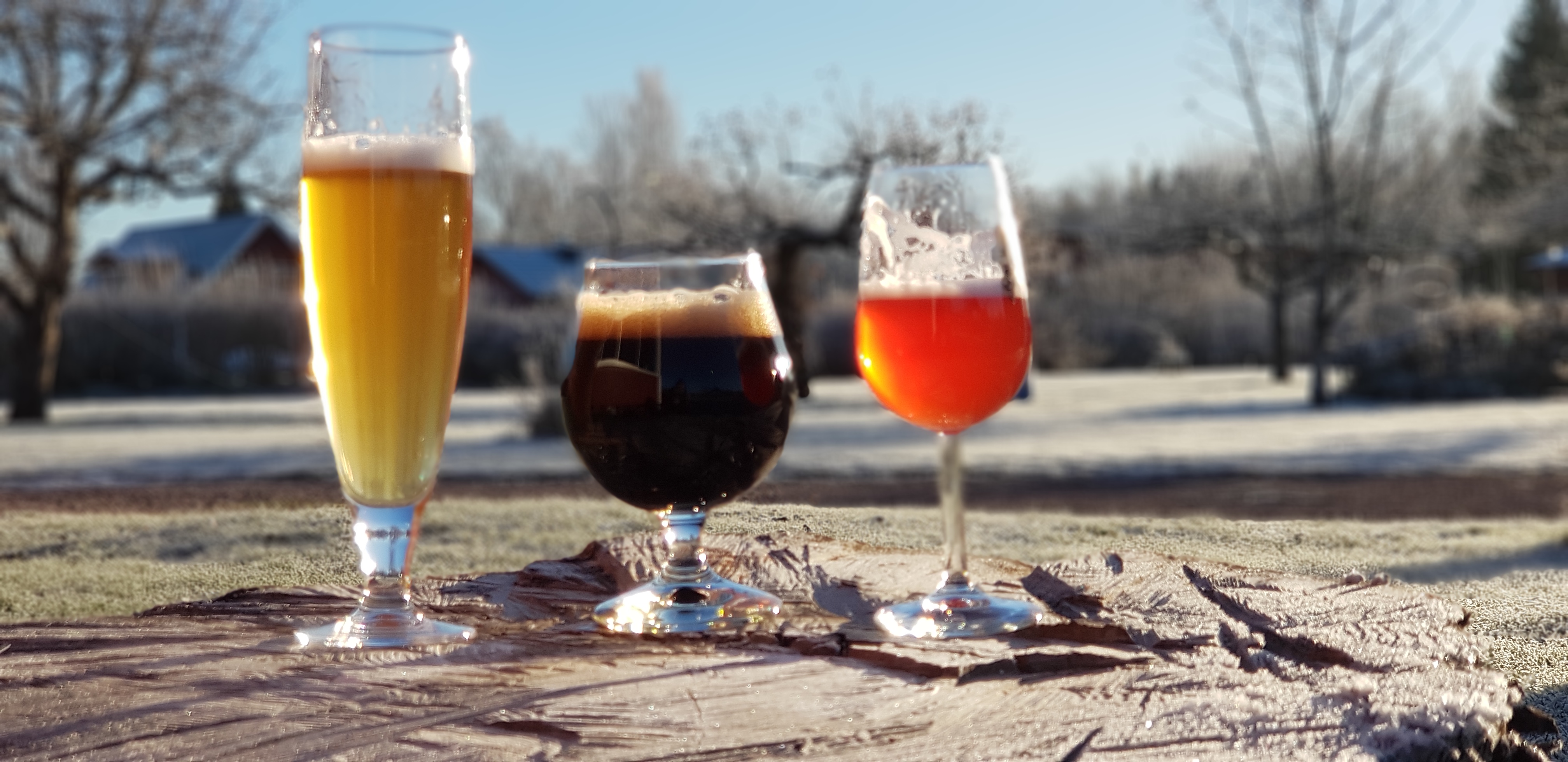 10.
You will receive mail updates with track and trac number so you can follow your package. An e-mail invoice will be sent from Svea Bank if you have chosen invoice as your payment option. You will receive your order - it´s brew time!