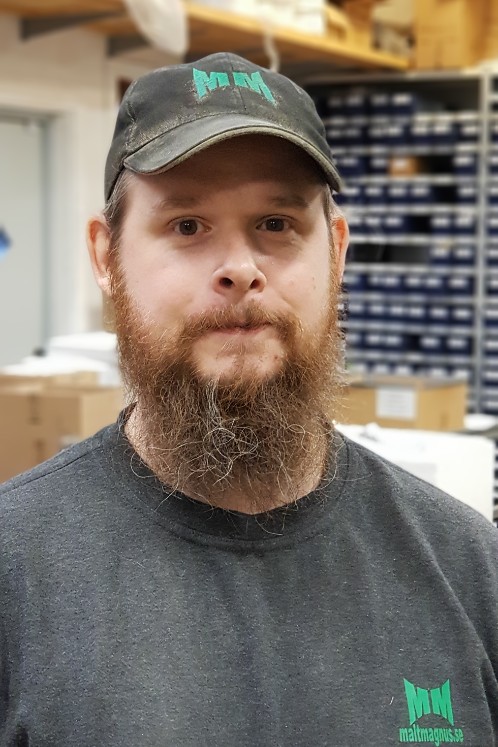 Interview with Kim

Started working at MM: March 2016.

I prefer to brew a: Everything between heaven and earth as long as it's beer.

If I were a beer, I would be a (and why): IPA. Because it's like me, varied and versatile, goes well with most things!
My leisure interests: Archery and my Chevelle 64 SS.

Describe what you do at MM: I´m a "Storage Elf", I weigh and crushes malt and pack orders as well.

What task do you prefer the best: The hop packing because it smells really wonderful and you get inspiration.

What have changed since you started at MM: The biggest change since I started was that the yeast assortment grew with Wyeast and Mangrove Jack's, and our eminent staffing team has been expanded by two people.

What did you work with before: A little over 17 years as a Factory Baker in condiments and cookies.

What product from the sortiment would you like to highlight: John Guest couplings, perfect and easy to use for barrel connections, etc.