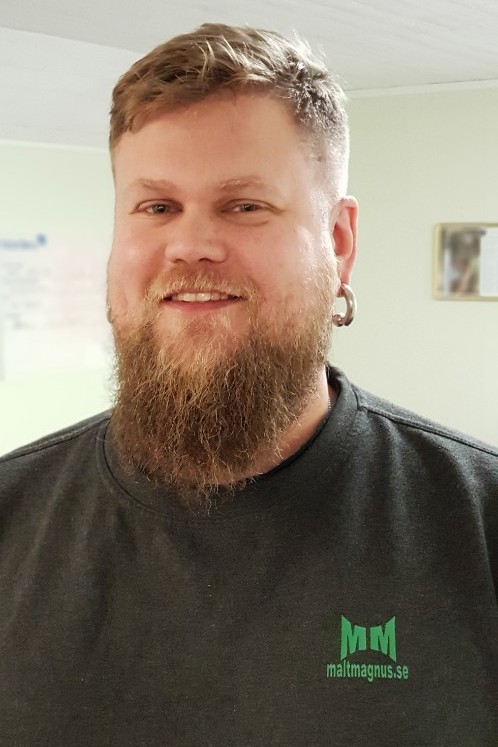 Interview with Mikael
Started working at MM: I was the first person to work with Veronica and Magnus, and it was April 2013.

I prefer to brew a: I have probably never brew the same beer twice. I prefer to brew IPA and wheat beer.

If I were a beer, I would be a (and why): A Porter. Looks tough but cute on the inside :)
My leisure interests: Beer brewing is a big interest I have but another passion is music. I sing in bands and listen to heavy, rather slow heavy rock, sludge and doom. Hard rock that sounds old works very well too.

Describe what you do here at MM: I design our advertisements, flyers, signs, etc. Everything that needs design. I also handle the printing of capsules. Sometimes I'm Olles" long arm". I also help out with other order handling and respond to our customers our the phone as well and in the mail.

Which task are your favorite at MM: The design bit. To make the company look handsome and professional towards our customers.

What has changed since you started MM: Like everyone can figure out, it has been a lot of fun and many changes here at MaltMagnus. Many more have become employees since I started and we have built up a new storage and organized everything in the production.

What did you work with before: I have worked at a high school and with students with learning disabilities as a student resource. I have also worked as a Taxi driver.

What product do you want to highlight: We have a very good range of yeast here at MM. Take a look at our range and next time you might dare to choose a crazy saison yeast for your IPA.