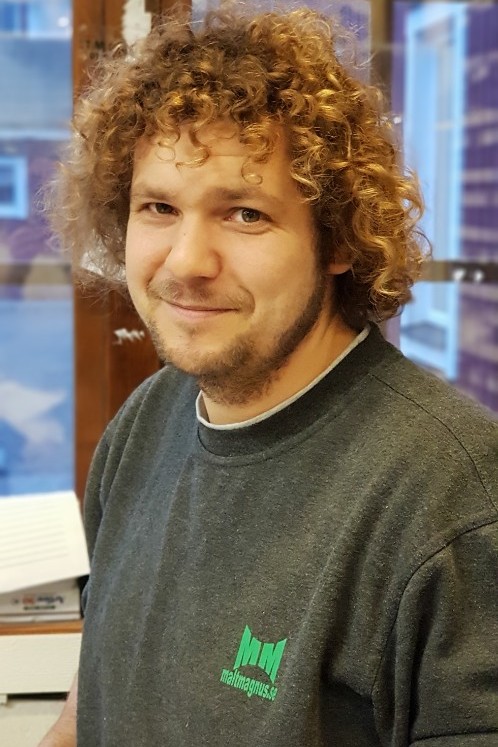 Interview with Daniel
Started working at MM: April 2016

I prefer to brew a: Beer in all its shapes and colors. I like to experiment with diffrent tastes, but usually it will be a dry, well-smelly IPA.

If I were a beer, I would be a (and why): An American brown ale. A soft and tasty beer with a large body that has a real hope sting to it. Just like me, big and soft, but strong and with a lively mind.
Leisure interests: To socialize with my family, gardening, walk in the woods with my family and dogs. I love to cook and bake sourdough bread, to brew and drink beer, cider, wine and mead.

Describe what you do at MM: Weigh up, crushes malt and packs orders, all the tasks to a warehouse's everyday life.

Which tasks do you like best: It's fun to pack orders and see our customers fun brewing ideas. Packing for hops is also nice with all the lovely smells.

What has changed since you started MM: Since I started working here, a lot has happened. Our range of both yeast and malt has been expanded. Wyeast and Mangrove Jack's yeast have come in and we have the most sweet malt varieties from Crisp. We have also arranged a proper pick up at store office that has made it much nicer and easier for us and our customers.

What have you worked with before: I have worked as a cook all my professional life.

What product do you want to highlight: The malt! There is so much more than Pale Ale and Pilsner Malt to choose from. Dare try mixing with any new variety that you do not usually use. There are so many flavors to discover and combine.